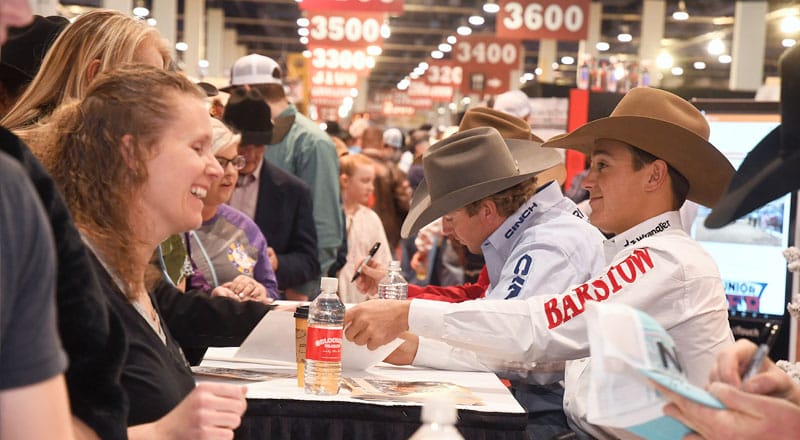 Wrangler NFR to Host Contestant Autograph Sessions
LAS VEGAS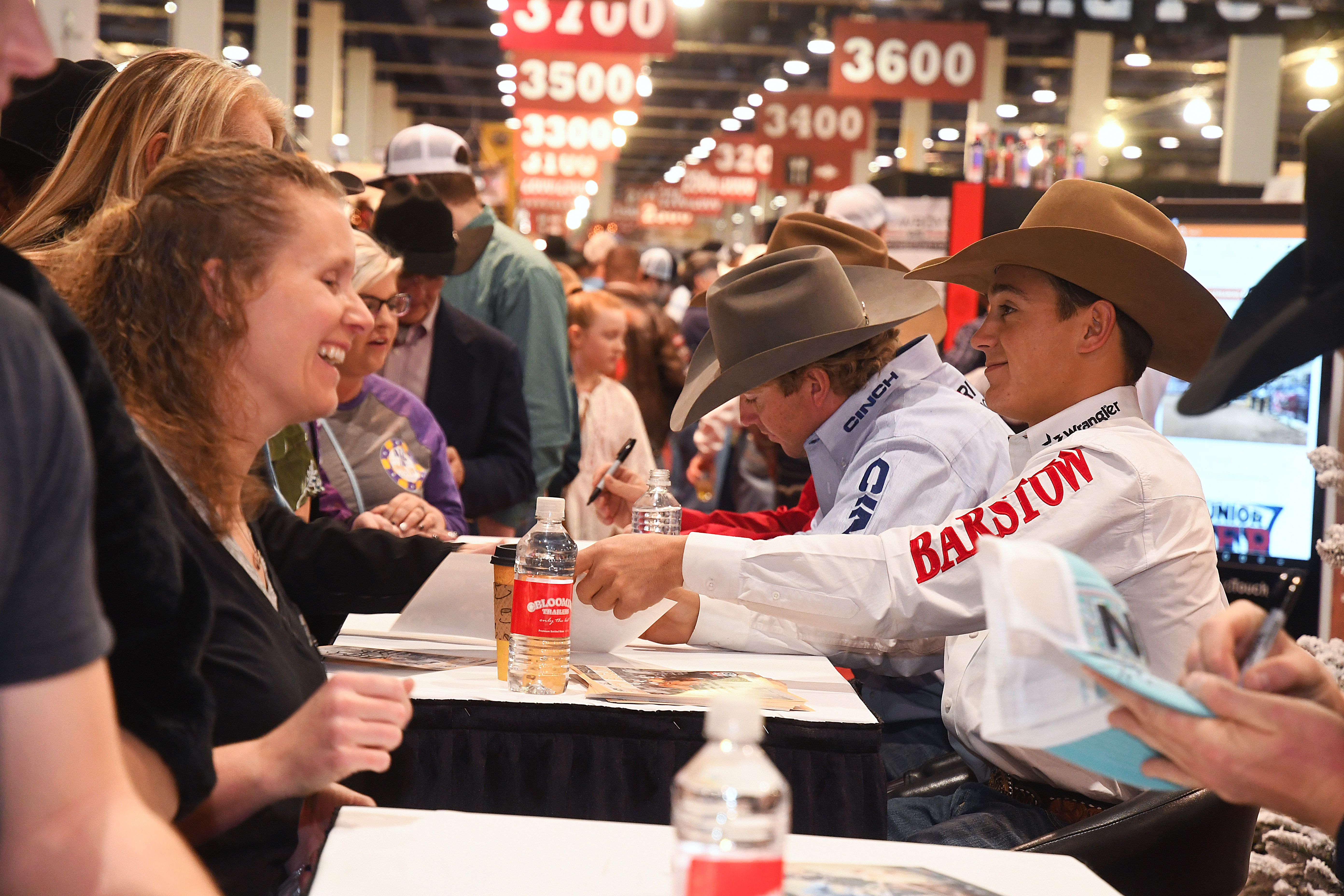 Rodeo fans will be able to get up close and personal with their favorite Wrangler National Finals Rodeo contestants at a series of autograph sessions beginning on Friday, Dec. 6. All sessions, which feature the contestants representing the seven rodeo events, begin at noon and last until 2 p.m. and are free and open to rodeo fans.
Now entering its 35th year in Las Vegas, the Wrangler NFR kicks off on Dec. 5 and runs for ten consecutive days. The event features the Top 15 PRCA contestants in bareback riding, steer wrestling, team roping, saddle bronc riding, tie-down roping and bull riding, plus barrel racing.
The autograph session schedule is as follows:
Friday, Dec. 6 –
Barrel Racers
at the Golden Nugget (The Grand Foyer)
Saturday, Dec. 7 –
Tie-Down Ropers
at the MGM Grand (Main Lobby)
Monday, Dec. 9 –
Team Ropers
at Cowboy Christmas (NFR Central)
Tuesday, Dec. 10 –
Steer Wrestlers
at Cowboy Christmas (NFR Central)
Wednesday, Dec. 11 –
Bull Riders
at Treasure Island (Gilley's Saloon)
Thursday, Dec. 12 –
Bareback Riders
at New York-New York (Brooklyn Bridge)
Friday, Dec. 13 –
Saddle Bronc Riders
at Harrah's (Toby Keith's I Love this Bar & Grill)
Sold out for more than 300 consecutive performances, the Wrangler NFR is held every December at the Thomas & Mack Center in Las Vegas. Under the contract with the Professional Rodeo Cowboys Association that runs through 2024, the purse in 2019 is $10 million. Qualification is based on the 2018 PRCA World Standings.
For more information on the Wrangler NFR and Cowboy Christmas, please visit
NFRexperience.com
or through social media at /LasVegasNFR and use #WranglerNFR. For the latest Pro Rodeo news and Wrangler NFR coverage, please visit prorodeo.com or through social media at @PRCA_ProRodeo.
# # #