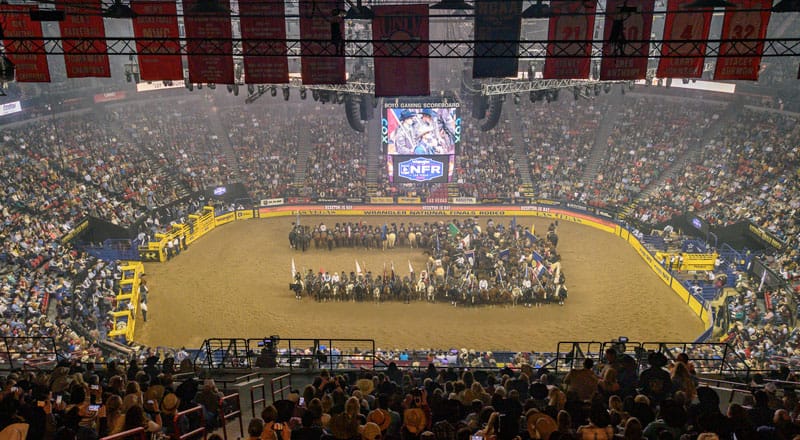 Wrangler National Finals Rodeo Wraps Up at the Thomas & Mack Center
LAS VEGAS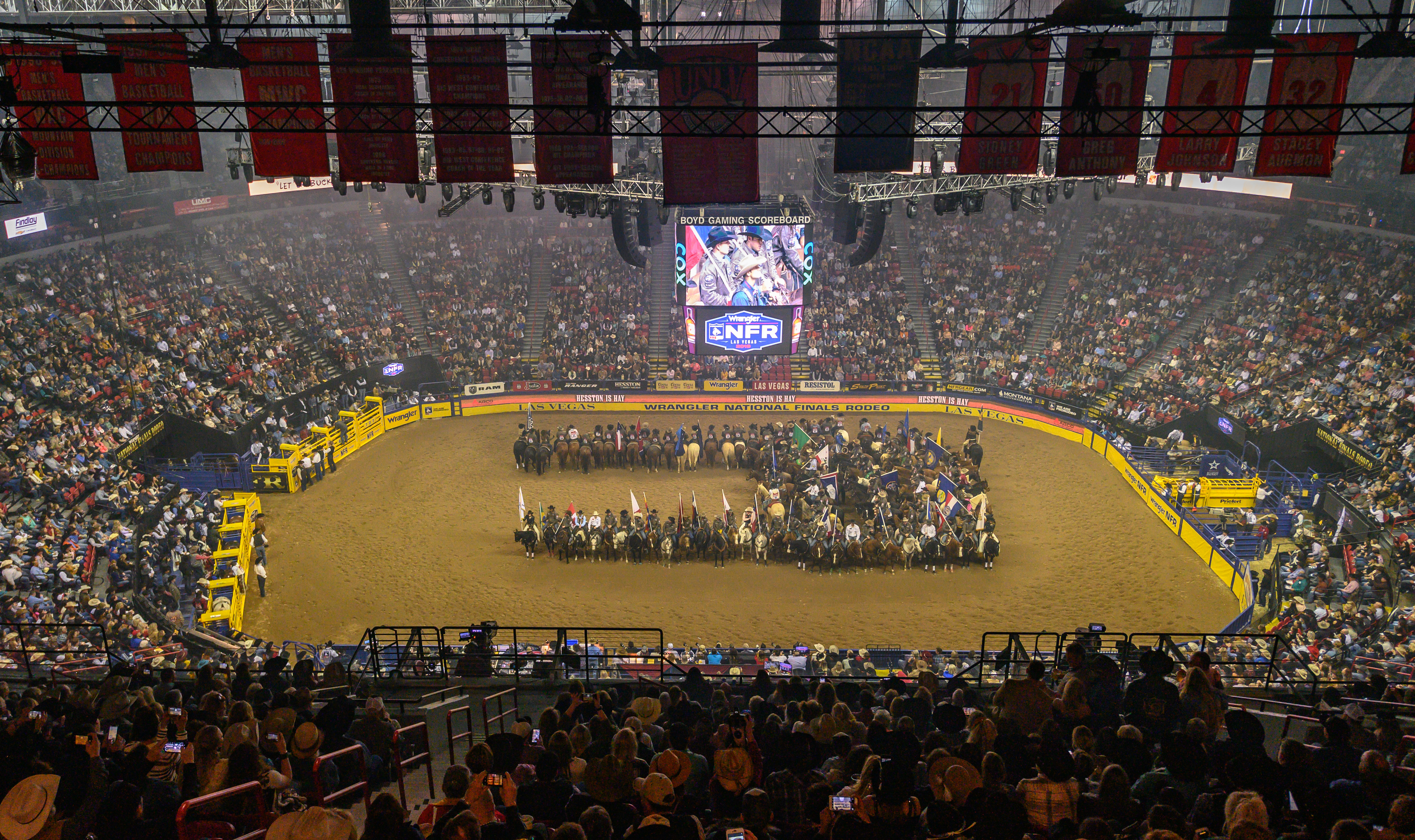 The Wrangler National Finals Rodeo, which ran from Dec. 5 – 14, wrapped up its ten-day run at the Thomas & Mack Center in Las Vegas. Total attendance over the ten performances reached 168,289.
In addition to the rodeo action, the NFR Experience events up and down the Las Vegas Strip and downtown culminated on Saturday evening. Over the ten days of the Wrangler NFR, there were 66 concerts, 31 locations that offered the live feed of the rodeo and ten days of shopping and entertainment at Cowboy Christmas. The official gift show of the Wrangler NFR featured more than 350 exhibitors at the Las Vegas Convention Center. At the Thomas & Mack Center, there were 120 total contestants vying for the coveted PRCA Gold Buckle.
Since the Wrangler NFR's arrival to Las Vegas in 1985, total attendance for the 35 years at the Thomas & Mack Center has surpassed 5.9 million.
The action on the dirt was competitive and intense from start to finish. At the end, the following earned the title of world champion:
Clayton Biglow
bareback riding;
Ty Erickson
, steer wrestling;
Clay Smith
(header) and
Wesley Thorp
(heeler), team roping;
Zeke Thurston
, saddle bronc riding;
Haven Meged
, tie-down roping;
Hailey Kinsel
, barrel racing;
Sage Kimzey
, bull riding and
Stetson Wright
, All-Around.
Sold out for 330 consecutive performances, the Wrangler NFR attracts the top 15 contestants in each rodeo event. Under the new contract with the Professional Rodeo Cowboys Association that runs through 2024, the Wrangler NFR contestant purse in 2019 was $10 million.
For more information on the Wrangler NFR and Cowboy Christmas, please visit
NFRexperience.com
or through social media at /LasVegasNFR and use #WranglerNFR. For the latest Pro Rodeo news and Wrangler NFR coverage, please visit
ProRodeo.com
or through social media at @PRCA_ProRodeo.