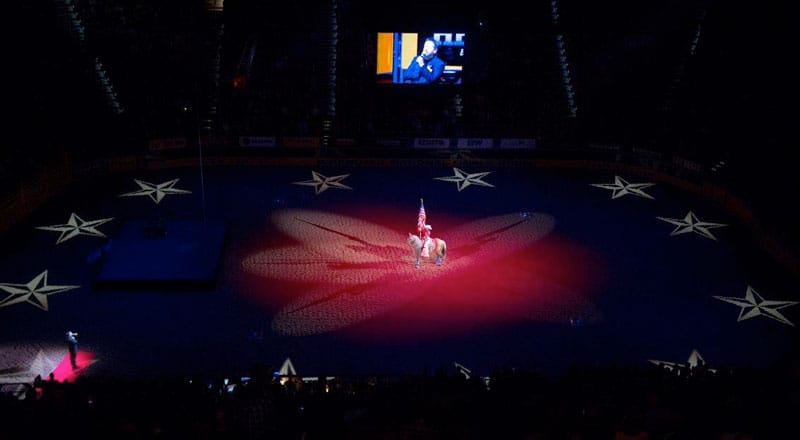 Two Outstanding Performers Selected by Fans to Sing the National Anthem at the Wrangler National Finals Rodeo
LAS VEGAS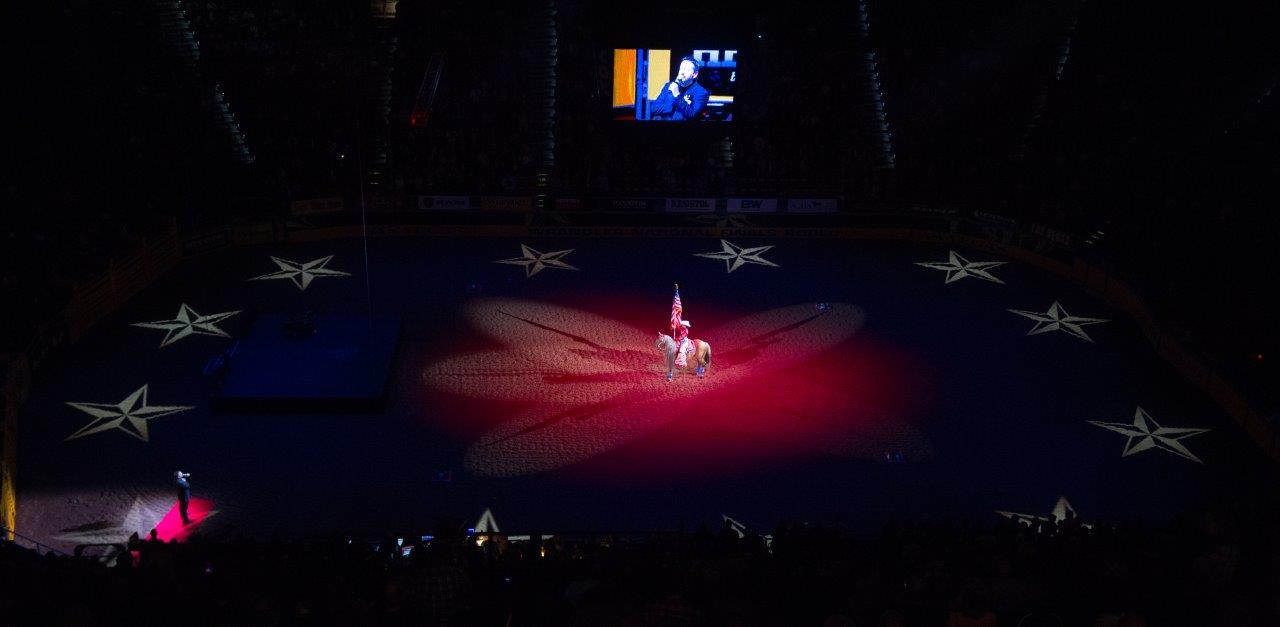 After a three-month promotion, two performers have been selected by fans to sing the national anthem at the Wrangler National Finals Rodeo in Las Vegas. The Wrangler NFR will kick off on Thursday, Dec. 6 and run through Saturday, Dec. 15.
The Wrangler NFR National Anthem Contest launched on Aug. 1. All entries had to be submitted by Aug. 24. Entries were received from 27 states. From there, an initial fan vote narrowed the list to the Top 30 and a panel of judges narrowed the list to the Top 8 for further open voting. From Sept. 26 through Oct. 4, fans voted on their selection of choice among the final eight entries. The 2018 winners were
Jackie Akers
and
Paige Crane
. Akers will perform on Dec. 7, while Crane will appear on Dec. 11.
A native of Carson, Iowa, Akers works in the Riverside Community School district in nearby Oakland. She lives in Carson with her husband, Cody, and two daughters – Carly and Layla. An experienced performer, she has had solos in numerous school plays and concerts and sang the national anthem for numerous events, ranging from sports to military events. For the past 14 years, Akers has been the lead female vocalist for the very popular church band at the Carson United Methodist Church. For the past 17 years, Akers has had the opportunity to sing the national anthem at the local Carson Rodeo.
Crane is a 16-year-old junior at South Sevier High School in Annabella, Utah. She is the oldest of five kids. The daughter of Mace and Amanda Crane, she has always loved singing and performing. Crane has appeared in numerous musicals at her high school and won many talent shows with her vocal talent. She has also had the opportunity to sing the national anthem at many high school functions as well as town and county activities, including hockey games at the University of Utah. She is very involved in her high school music program where she is a member of the jazz band, pep band, concert band and concert choir groups.
The full list of anthem performers includes:
Thursday, Dec. 6 –
Andy Griggs (also performing at the Mirage)
Friday, Dec. 7 –
Contest Winner – Jackie Akers
Saturday, Dec. 8 –
Tanya Tucker (also performing at the Golden Nugget)
Sunday, Dec. 9 –
Ty Herndon
Monday, Dec. 10 –
Jamie O'Neil
Tuesday, Dec. 11 –
Contest Winner – Paige Crane
Wednesday, Dec. 12 –
Military Personnel from Nellis Air Force Base
Thursday, Dec. 13 –
The Powell Brothers
Friday, Dec. 14 –
T. Graham Brown
Saturday, Dec. 15 –
Billy Dean
Known as the richest and most prestigious rodeo in the world, the Wrangler NFR attracts the top 15 contestants in bareback riding, steer wrestling, team roping, saddle bronc riding, tie-down roping, barrel racing, and bull riding to compete for a share of the $10 million purse and the coveted Gold Buckle. In 2017, the event had a total attendance of 168,952 over the 10 days of competition and has sold out more than 300 consecutive performances.
For more information on the Wrangler NFR, please visit
www.NFRexperience.com
or through social media at /LasVegasNFR and use #WranglerNFR.